Senior Project Manager
ApplyLogic is a fast-growing Veteran-Owned consulting firm, headquartered in Dunn Loring, VA. Our people are our greatest asset and our company culture is grounded on that belief. We offer challenging and interesting work in a friendly and supportive environment. We offer challenging and interesting work in a friendly and supportive environment. We deliver best-in-class technical expertise to the Federal Government market through IT professional service contracts.

Founded in 2004, is a Veteran Owned Small Business, ISO9001:2008 certified with over $7M annual revenues and 35 employees. Our growth has been recognized in the Washington Technology Fast 50 and the INC. 5000. We have an immediate Senior Project Manager position available in Washington, D.C.

Job Description and Responsibilities:
The project manager will plan and coordinate release implementations on a quarterly and monthly basis, with no issues during the implementations that require backing out the implementation.
The project manager will be responsible for moving from a tactical release management environment to an enterprise release management environment.
Enhance the procedures and processes for packaging implementations. This role will create a journey map of the existing OC processes that occur within a number of areas to promote code to production and define guidelines and a schedule to streamline the process for anything going to production. The enterprise release management team will manage this process.

Implementations include: infrastructure work, enhancements to business processes and products, defect fixes, and emergency fixes.

Escalate and articulate concerns to reach a solution that may contain compromise for all involved, but a positive closure to the issue.
Ensure all deliverables are on time, on budget, and with quality.
Qualifications:
Candidate must demonstrate strong knowledge of Release Management, especially implementing work into production as frequently as each month.
Experience with Clarity, MS Excel, MS Project, MS Word, PowerPoint, Visio, or Client ALM
Experience with development methodologies (waterfall and Agile, in particular) and enterprise release management for the Client.
Ability to work with highly matrixed cross-functional teams throughout the organization.
Experience with moving an organization to planning a new velocity for its production implementations.
Ability to analyze risks and project dependencies across the Portfolio, establishes contingency plans, identifies trigger events, and take responsibility for initiating mitigating actions for each release
Experience gathering stakeholder input and ranking the top risks in terms of total impact.
Ability to communicate risks to program managers, stakeholders, and business sponsors, and escalate issues and risks for mitigation.
Candidate must demonstrate strong verbal and written communication skills to:

Write SOPs and other process documents
Prepare and present status, issues/risks/dependencies to executive leadership and the organization
identify and track metrics that reflect progress with achieving successful implementations
Analyze data from schedules, risks/issues, dependencies to identify conflicts and adverse impacts to implementation.
Certifications:
Preferred certifications: PMI-ACP, CSM
Clearance: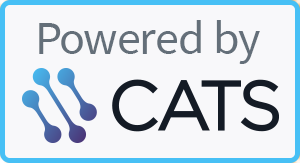 ApplyLogic is an equal opportunity employer. The Equal Employment Opportunity Policy of ApplyLogic is to provide a fair and equal employment opportunity for all associates and job applicants regardless of race, color, religion, national origin, gender, sexual orientation, age, marital status or disability. ApplyLogic hires and promotes individuals solely on the basis of their qualifications for the job to be filled. ApplyLogic believes that associates should be provided with a working environment which enables each associate to be productive and to work to the best of his or her ability. We do not condone or tolerate an atmosphere of intimidation or harassment based on race, color, religion, national origin, gender, sexual orientation, age, marital status or disability.