Senior NetScaler Engineer
ApplyLogic is a fast-growing Veteran-Owned consulting firm, headquartered in Dunn Loring, VA. Our people are our greatest asset and our company culture is grounded on that belief. We offer challenging and interesting work in a friendly and supportive environment. We deliver best-in-class technical expertise to the Federal Government market through IT professional service contracts.

We offer a competitive salary with a robust Fortune 500 type benefits package: employee assistance, employee adoption, 401K with match, medical, dental, vision, life, short-term and long-term disability, 15 paid time days off, 10 holidays, unlimited web-based training and up to $5K towards continuing education and/or professional development and more!

Founded in 2004, ApplyLogic is a Veteran Owned Small Business, ISO9001:2015 certified with over $7M annual revenues and 35 employees. Our growth has been recognized in the Washington Technology Fast 50 and the INC. 5000. We have a Senior NetScaler Engineer position open in Arlington, Virginia.

Job Description and Responsibilities:
Provide support for SSL Offloading, SSL Bridge, Content Switching, Rewrites, Responders, AAA implementations and Global Server Load Balancing (GSLB). Knowledge of policy-based configurations and regular expressions.
Implement Application Firewall configurations, administration, and troubleshooting of these rules.
Provide support with DNS, Juniper SRX, Firewalls and Access Lists, routers, switch configurations.
Working with application teams troubleshooting application issues
Implement and troubleshoot Juniper SRX Firewall polices as related to network and application related communications.
Experience working with multiple technical platforms (e.g., two-tiered client-server, three-tiered client-server) and at least two network systems (e.g., Cisco, Juniper) including the implement of Network Access Lists.
Strong troubleshooting skills as well as a strong understanding of TCP/IP as it pertains to packet inspection and TCP flow in the Network and Application flows.
Very good understanding of DNS functionality.
Ability to provide 24X7x365 operational support on weekly rotations
Qualifications:
Expert level knowledge of network administration, architecture and engineering in mission critical applications servicing large enterprise deployments.
Minimum of five years of network engineering experience in critical data center network environments.
Demonstrable expert level experience in network administration
Demonstrable expert level experience in Citrix NetScaler administration
Understanding of a wide variety of network equipment including but not limited to; routers, switches, firewalls, denial of service mitigation, serial consoles, load balancers, DNS, remote access /SSL VPN, and wireless.
Proven track record of engineering and implementing networks servicing large scale deployments.
Education & Certification
BS or equivalent
CCNP, CCIE, JNCIE, CISSP
Clearance:
U.S. Citizenship
Public Trust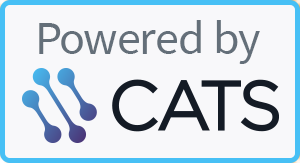 ApplyLogic is an equal opportunity employer. The Equal Employment Opportunity Policy of ApplyLogic is to provide a fair and equal employment opportunity for all associates and job applicants regardless of race, color, religion, national origin, gender, sexual orientation, age, marital status or disability. ApplyLogic hires and promotes individuals solely on the basis of their qualifications for the job to be filled. ApplyLogic believes that associates should be provided with a working environment which enables each associate to be productive and to work to the best of his or her ability. We do not condone or tolerate an atmosphere of intimidation or harassment based on race, color, religion, national origin, gender, sexual orientation, age, marital status or disability.